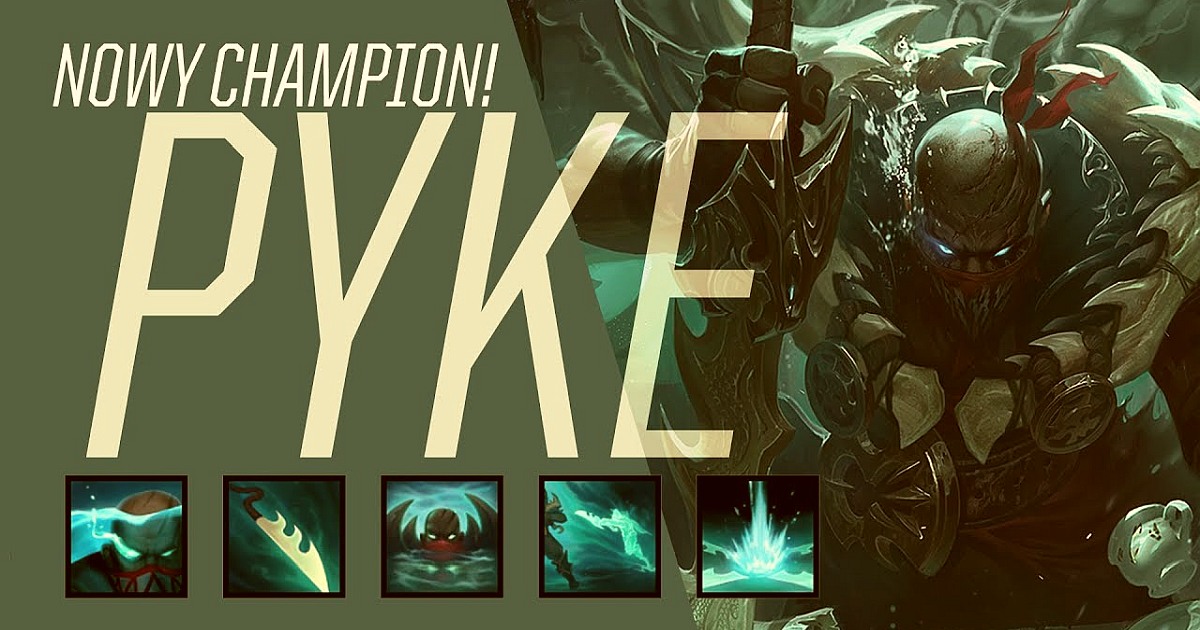 Over the last days, Pyke, the Bloodharbor Ripper, made its debutant appearance in the notorious gaming platform, League of Legends. Riot Games made an official announcement and declared that the newest champion of League of Legends, Pyke, is coming to the Summoner's Rift. The brand new champion, the Bloodharbor Ripper, Pyke, is indeed a very thrilling and intimidating murderer persona you don't want to be aligned against; however, Pyke is, in fact, considered as a huge support champion in the gaming field.
Of course, the character of Pyke is yet to be discovered to the fullest once more gamers start adopting the bloodthirsty champion in the gaming fields in order to test his limits and figure out his strength points. However, it's announced that Pyke's passive is termed as the 'gift of the drowned ones'; the name actually brings to the spotlight the champion's ability of regaining health when the other contenders can't see him. In order to bring back Pyke's healthy attitude, all the gamer has to do is conceal the champion within a bush for a couple of seconds, and then he's ready to go!
In addition, Pyke's Q has another scary name, which is 'bone skewer'. If the gamer clicks the Q, he'll notice that the champion Pyke will slow down contenders in his range. Plus, if the Q is held down, contenders will be seized and pulled closer. It's pretty obvious that the beforementioned Q features are the perfect choices for capturing weak contenders in order to end them.
Interestingly enough, when Riot Games initially released the first trailer of Pyke, announcing his appearance, there were multiple speculations about the sorts and types of skills and abilities the bloodthirsty champion would possess. More specifically, many gamers aspired to see Pyke flaunt a water-based ability, and, fortunately, that's what happened. Pyke's W is actually an ability that enables him to sport some watery skills. The champion's W, for instance, allows him the chance to dive deep anywhere and conceal himself, and by doing so he'll gain an increased speed rate. Yet, once attacking an enemy, Pyke will disclose his position and become visible to other contenders.
Lastly, Pyke's Ultimate will place an X on the map and the contenders who aren't sufficiently healthy will be finished immediately. Plus, nearby enemies who aren't dead yet will be physically harmed. Of course, it's clear that with the debut appearance of the Bloodharbor Ripper, Pyke, the gaming sessions will be getting a scarier and more intimidating aura that is likely to lure in more gamers from all over the world.