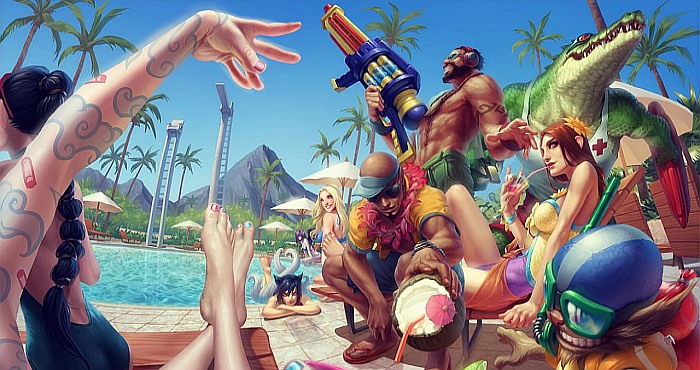 The Developers of League of Legends Are Now Working On the Party Voice Option. League of Legends developers have officially announced that they have started working on the addition of the voice chat to this multiplayer game but just for those who are in a party. This will beyond doubt be the step in a right direction leading to a better teamwork.
For many years, the gamers of the League of Legends always have had a long list of the complaints regarding the franchise. Along with the toxicity, on the top of complaints list has been the lesser voice communication in this game. Definitely, every gamer now uses Discord in order to fill this void. It surely will be something to enjoy it in the game.
The good news is that the developers of the game have announced that the team is now working on the voice chat in the League of Legends. The Rioter Soundwave has broken down through Nexus what is further coming in near future for this game regarding voice. They also plan to make it more centric rather than only having the open public voice channel for everyone.
Hence, voice chat would be available for the already made groups among the players who are all already in the party. By this, you will not have any random people to blow up the headsets as you tilt the lane or yell at.
By Adding this kind of feature to the League of Legends would make the community better. The League of Legends is such a game where everyone is working together. The players in the game execute and take down the objectives as a group. When you type up that you want assistance your lane or say when you want to go for the Baron kill. All this takes your time when it would be just a difference between losing or winning.
Facility of the voice chat while talking to your friends would not just make the things easy but also helpful in adding good people to the list of friends while you continue to play. When one meets good people in the matches and sends them the friend request to add them to the party would make the whole experience quite better.
On the whole, the developers have not announced a clear date when the voice chat would be included in the League of Legends. This hopefully must be added to Season 8 in 2018.